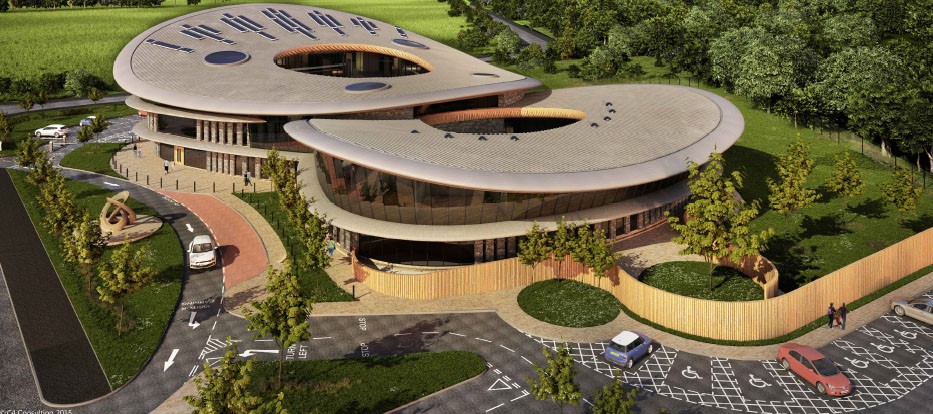 Caudwell International Children's Centre Keele University
Censeo Consulting prepared the tender to help our Client to secure this circa £35m D&B project. Our sister company Cen QS Consulting provided the BOQ.
The 53,380 sq. ft. 3 storey charity administration office and child assessment centre building does not have a square angle in it!
The two "Pringle" shaped standing seam roofs sit on a complicated steel roof structure on an insitu concrete frame.
Curved glass, punch windows and precast stone panels make up the envelope on a figure of eight footprint.
The offices were fully fitted out to Cat A and Cat B standard including quality finishes, FF&E and MEP Services throughout.