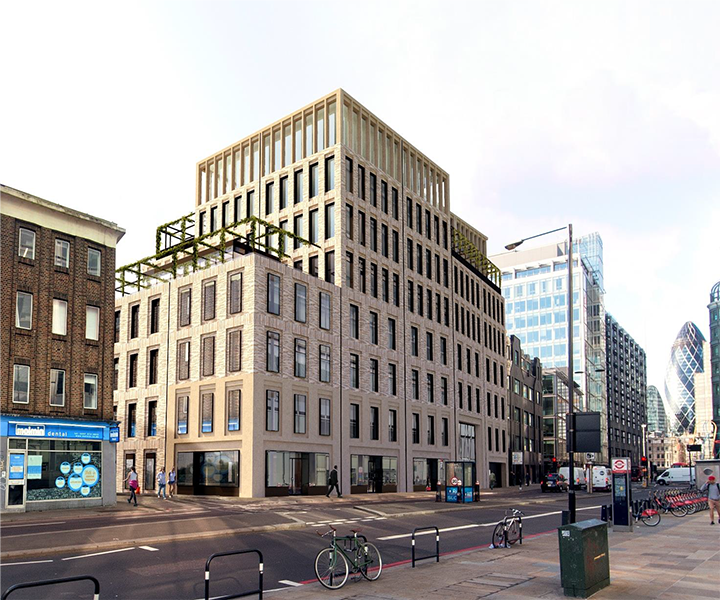 Office & Mixed Use Redevelopment, Folgate Street, Bishopsgate, London E1
Censeo Consulting prepared the tender for this £20m high quality office / mixed use development in Bishopsgate. Our sister company Cen QS Consulting provided the BOQ.
The D&B Project included the complete strip of the existing façade and existing cores of the building. New Insitu concrete cores are added from basement up and 2 further floors are added via a new steel frame added to the top of the existing building.
A new brick slip rainscreen cladding façade with decorative GRG bands and panels and aluminium framed glazing is added, along with new roof and roof terraces to the upper levels.
The ground floor houses the office reception along with lettable retail and office space. Part of the basement area is becomes a new Gym space.
The upper floors are fitted out for high end office space.