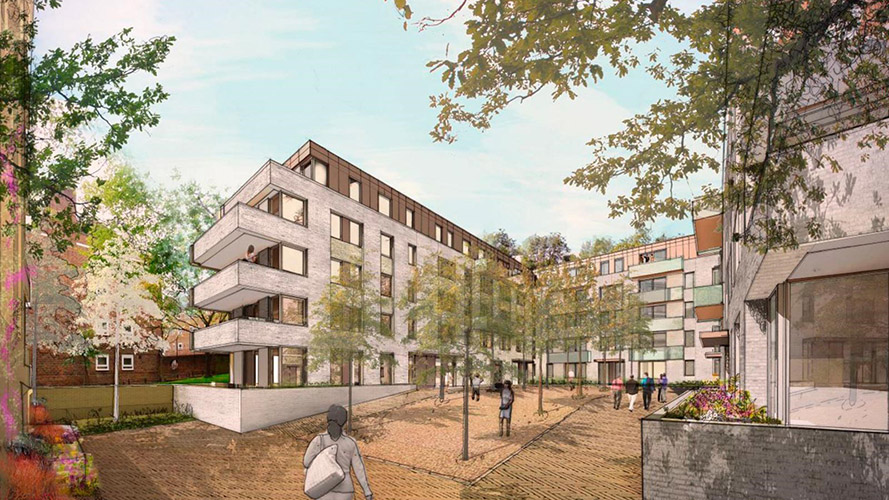 Residential Development, Maitland Park, London NW3
Censeo Consulting prepared the tender for this £50m new build D&B residential development.
The project consisted of the demolition of the existing mid-rise 1960's residential tower block and a Victorian building currently being used as a Community Centre. The construction of 3 mid-rise concrete framed residential blocks to provide 120 mixed tenure apartments along with a new Community Centre and extensive external landscape and amenity areas.